Are Lifestyle In-home Newborn Sessions Right for You? Newborn Photography- Wolcott, NY
Updated: Mar 28, 2022
Why should you book an in home newborn session?
Time gets away from you
Being a mom of a 4 year old I can tell you I wish I could go back four years in time and make different decisions! I wish I knew about these in home newborn sessions before giving birth. I remember being at the hospital and the photographer kept come back to try and get photos of my son Asher and I was like, "NO WAY, too tired, come back later".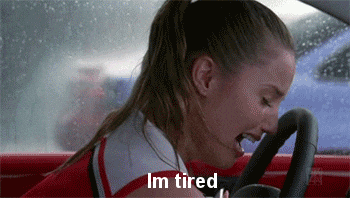 She checked back later and I was just still so out of it I just said no. I figured I could just get them later at home, by myself. I did, eventually, a month later, when I could move around better having had a c-section. Lesson learned: get someone to take photos of my newborn and not try and do them myself. Instead of having these cute newborn sleepy or yawning expressions I got a month old who couldn't stop moving and was constantly peeing on me!
You don't have to go anywhere
Instead of trying to strap in your newborn, bring tons of outfits, get everyone ready, bring snacks, make sure junior has gone to the bathroom and then get EVERYONE into the car to go to a studio, all you have to do is answer the door.
You don't even have to clean your house! Just be there, showered (if you can) in a comfy outfit. I can move stuff out of the way, rearrange furniture, take down blinds, move things!! You just take your little one and hold them, kiss them, hug them, breath them in, breast feed them- take a nap next to them (if you can't keep your eyes open!). Then I will capture the magic that is your family!
No need to disrupt your new routine
So little suzy breastfeeds like there is no food left in the world if she stops. She's super cranky in the afternoon and only wants to be held by her mama or else she has screaming fits! GOOD NEWS we can take as many breaks needed in our session to feed. We can work around your baby's schedule AND your little one does not have to leave your arms for the WHOLE ENTIRE PHOTOGRAPHY SESSION. Yes, it's all about your little one and the connection between you and your family.
No need for props, outfits galore or hours of waiting for them to sleep
In home newborn sessions are about you and your lifestyle. No need to buy fancy outfits they will grow out of in 5 hours, or a cute pizza baby outfit.
All they really need is what the good Lord gave them or even just a simple wrap or onsie. Not that we can't get a photo of a cute outfit or a cute little headband or turban on her head but it's not necessary. I want to highlight your little one and the connection between all of you, not your clothing or some cute fad that will go away in a year. I want your loved ones to be the pure artistic focus.
You don't have to have the best of everything
So you haven't finished remodeling your bedroom, your living room is really not up to date and you hate the color of the kitchen... THAT IS OK. We can do the photos on your bed, on your couch, on the living room floor, in front of the crib in your kid's room, in front of a window, on a porch, in front of a sliding glass door, in front of your kitchen table, in your yard, etc. WHY? because I am focusing on the family connection and not necessarily the bad or the ugly things you hate about your house. You would be surprised to see how pretty a place can be by just moving something or blurring something else out or just simplifying the background.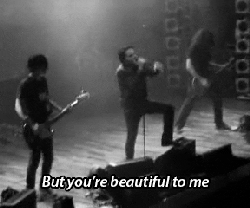 These are the moments you can't get back
So as I said when I had my little one, I didn't really get any really good newborn photos of him before he was a month old. By then they are awake a lot more, moving constantly and have changed so much. You wouldn't think they change so much in the first couple weeks but they do. Don't miss out on the chance to have all these beautiful photographs of your newborn because you didn't think it would work for you.
If this sounds like something that is right up your alley please contact me and we can schedule your lifestyle in home newborn session today!
Thanks for reading,
Shanon Tessier Photography